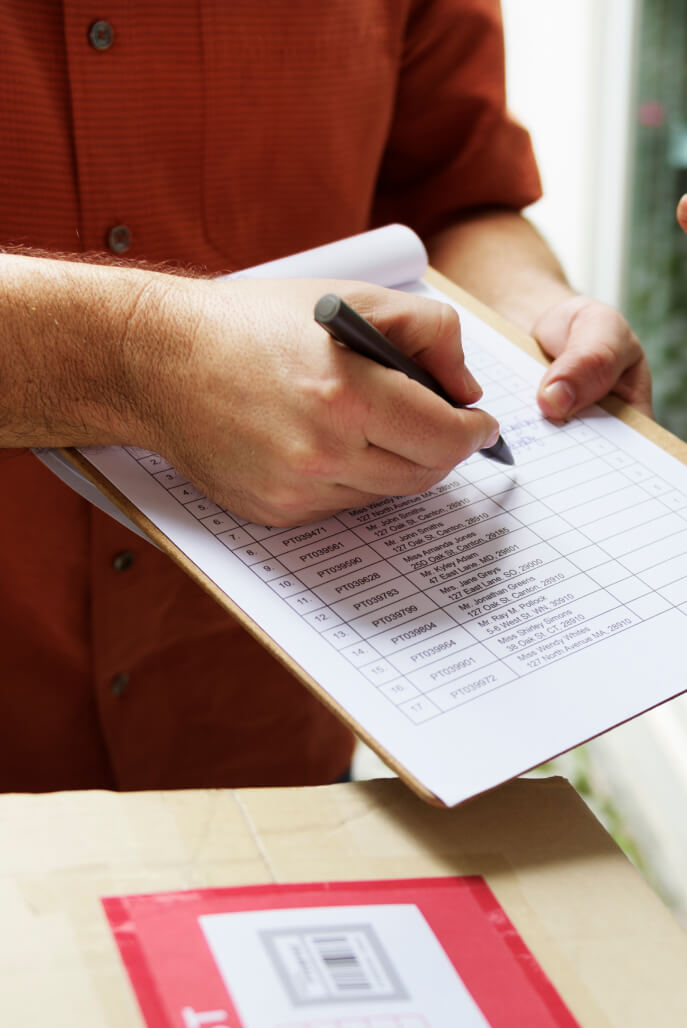 Your Home Manager Solution
Managing home projects can be a challenging task that often requires time, coordination, and organization. Just Let Juliet is here to help as your personal project manager. With our home management services, you can trust Juliet to handle all the details, allowing you to focus on enjoying your home and the projects you love.
Schedule And Arrange Service Calls
Tired of spending hours on hold, trying to schedule service calls? Just Let Juliet will take care of scheduling and arranging service calls on your behalf. Whether it's for repairs, maintenance, or installations, we'll ensure that the necessary appointments are made and that your home is well taken care of.
Be The Liaison With Home Vendors
Coordinating with various home vendors can be time-consuming and overwhelming. Just Let Juliet will act as your liaison, communicating with home vendors on your behalf. We'll handle all the necessary interactions, ensuring that your requests and concerns are addressed promptly and efficiently.
Gather And Present Estimates
When it comes to home projects, obtaining multiple estimates is crucial for making informed decisions. Just Let Juliet will gather and present estimates from different contractors and vendors, allowing you to compare options and choose the best fit for your needs and budget. We'll provide you with the information you need to make confident choices.
Manage Or Oversee Home Projects
Home projects require careful management to ensure they stay on track and meet your expectations. Just Let Juliet can manage or oversee your home projects, ensuring that timelines are followed, quality is maintained, and all necessary tasks are completed. We'll be your point of contact, coordinating with contractors and keeping you informed every step of the way.
Wait For The Cable Technician
Don't waste your time waiting for the cable technician to arrive. Just Let Juliet will handle this for you. We'll be there to greet the technician, provide access to your home, and oversee any necessary installations or repairs. You can go about your day while we handle the cable technician's visit.
Wait For The Phone Or Utility Company
Waiting for the phone or utility company can be frustrating and disruptive to your schedule. Just Let Juliet will wait on your behalf, ensuring that appointments with the phone or utility company are kept. We'll be there to provide access, oversee installations or repairs, and handle any necessary communication.
Wait For Appliance Or Furniture Deliveries
Don't rearrange your entire day waiting for appliance or furniture deliveries. You can trust us to handle the logistics, so you can focus on other priorities.
Accept Packages That Require A Signature
Don't miss out on important packages that require a signature. Just Let Juliet will accept these packages on your behalf. We'll ensure their safe delivery and notify you promptly of their arrival. Say goodbye to missed deliveries and hello to convenient package management.
Wait For (And Even Supervise) Contractors
Coordinating with contractors and supervising their work can be time-consuming and challenging. Just Let Juliet can wait for contractors to arrive at your home, provide access, and even supervise their work if desired. We'll ensure that the job is done to your satisfaction, allowing you to confidently delegate these responsibilities to us.
Schedule Your complimentary 30-Minute Consultation Today
Scheduling a consultation with Just Let Juliet is a seamless and hassle-free process. During the consultation, I will attentively listen to your needs, goals, and preferences, ensuring a thorough understanding of how I can best support you. I'll discuss our range of services, answer any questions you may have, and work together to create a customized plan tailored to your requirements. At Just Let Juliet, I prioritize clear communication and exceptional customer service, making the consultation experience informative, engaging, and the first step towards a more efficient and stress-free life.