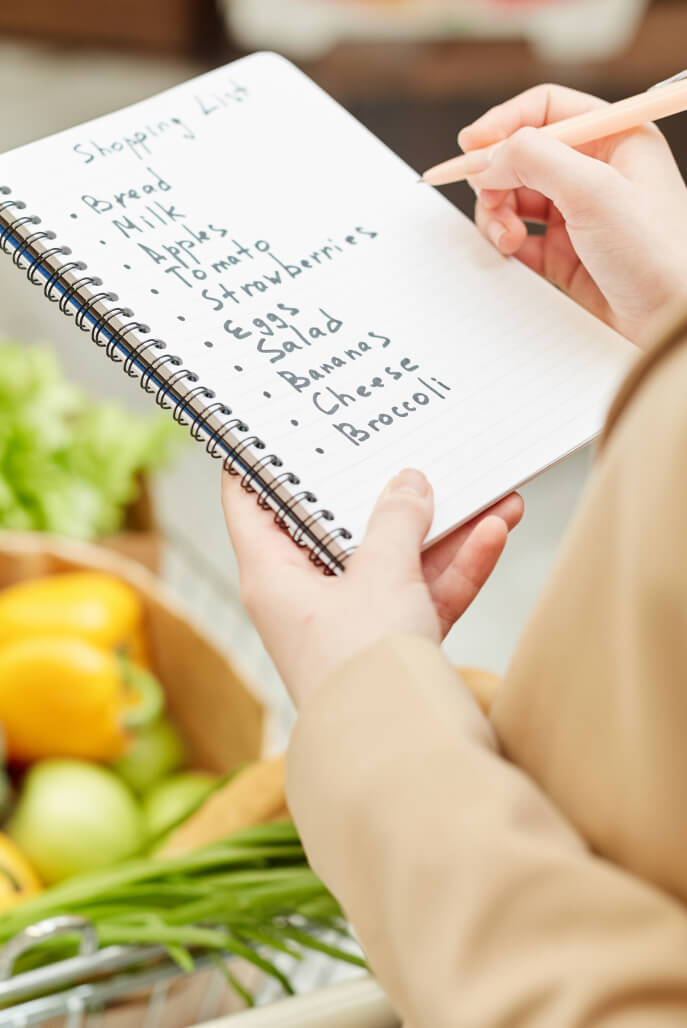 Personalized Concierge Services
Shopping & Errands With Just Let Juliet
Are you tired of spending precious hours running errands and tackling endless to-do lists? Just Let Juliet is here to take care of all your shopping and errand needs, allowing you to reclaim your valuable free time. With my reliable and efficient service, you can trust Juliet to handle your tasks while you focus on the things that truly matter to you.
Grocery Shopping And Put Away Service
Never worry about navigating crowded supermarkets or finding the time to restock your pantry. Just Let Juliet offers comprehensive grocery shopping and put away services. From compiling your shopping list to carefully organizing and storing your groceries, I ensure that your kitchen is well-stocked and ready to meet your needs.
Whether you need new clothes, accessories, or household items, Just Let Juliet is your personal shopping assistant. I will carefully select items based on your preferences and deliver them directly to your doorstep. Enjoy a personalized shopping experience without ever leaving the comfort of your own home.
Bulk Shopping At Sam's Club
Are you a member of Sam's Club? Just Let Juliet can handle your bulk shopping needs. I will navigate the aisles, gather your desired items, and deliver them right to your doorstep. Save time, money, and energy with our convenient bulk shopping service.
Gift Shopping And Wrapping
Take the stress out of finding the perfect gift for your loved ones. Just Let Juliet will assist you in selecting thoughtful presents and even handle the gift wrapping for you. With my expertise, you can give meaningful and beautifully wrapped gifts without the hassle of shopping and wrapping them yourself.
Maintaining your car can be time-consuming. Just Let Juliet offers a range of auto services, including taking your car for an oil change, car wash, new tires, and repairs. Let me handle your automotive needs while you focus on your daily activities, knowing that your vehicle is in capable hands.
Pharmacy Delivery And Pick Up
Don't let running to the pharmacy disrupt your day. Just Let Juliet offers pharmacy delivery and pick-up services, ensuring you have all your essential medications and healthcare products without the inconvenience of making the trip yourself. Your well-being is my priority.
Dry Cleaning Pick Up/Delivery And Hanging Clothes On Your Own Hangers
Skip the hassle of visiting the dry cleaner's and dealing with the chore of hanging clothes. Just Let Juliet provides a convenient dry cleaning pick-up and delivery service. I will not only collect your dry cleaning but also hang your clothes on your own hangers, ensuring a seamless experience from start to finish.
Pick Up And Drop Off Items From Post Office, UPS, Or FedEx
Sending or receiving packages shouldn't be a hassle. Just Let Juliet will handle the pick-up and drop-off of items from the post office, UPS, or FedEx on your behalf. Save time and eliminate the stress of dealing with logistics, knowing that your packages are in trustworthy hands.
Repair Run For Shoes, Alterations, Or Jewelry
Need to get your shoes repaired, clothes altered, or jewelry serviced? Just Let Juliet will run those errands for you, ensuring that your items receive the attention and care they require. I'll pick up your items, coordinate the necessary repairs or alterations, and return them to you promptly.
Liquor Store Pickup And Delviery
Planning a gathering or simply running low on your favorite beverages? Just Let Juliet offers liquor store pick-up and delivery services. I'll ensure that your preferred alcoholic beverages are conveniently stocked at your home, so you can focus on enjoying your time with friends and family.
Pick Up Items From The Hardware Store
Home improvement projects are exciting, but finding the time to visit the hardware store can be challenging. Just Let Juliet will pick up your desired items from the hardware store, allowing you to focus on your projects without the inconvenience of shopping for supplies.
Snack Delivery To School For Events/Parties
Hosting an event or party at school? Just Let Juliet can provide snack delivery, ensuring that everyone's taste buds are satisfied. From class parties to special events, I'll make sure your snacks are delivered on time, so you can enjoy the occasion stress-free.
Don't let overdue library books accumulate fines. Just Let Juliet offers a convenient library book return service. I'll take care of returning your books to the library promptly, ensuring that you can enjoy a good read without worrying about due dates.
Schedule Your complimentary 30-Minute Consultation Today
Scheduling a consultation with Just Let Juliet is a seamless and hassle-free process. During the consultation, I will attentively listen to your needs, goals, and preferences, ensuring a thorough understanding of how I can best support you. I'll discuss our range of services, answer any questions you may have, and work together to create a customized plan tailored to your requirements. At Just Let Juliet, I prioritize clear communication and exceptional customer service, making the consultation experience informative, engaging, and the first step towards a more efficient and stress-free life.